Experience Report on ISC23
5/29/2023 | Sophia Herrmann
On an early May morning, we all assembled at Zurich Main Station to begin our trip to Hamburg.
Some DB shenanigans aside, we arrived more or less on time and after checking in, set out to explore the city before the official start of the competition.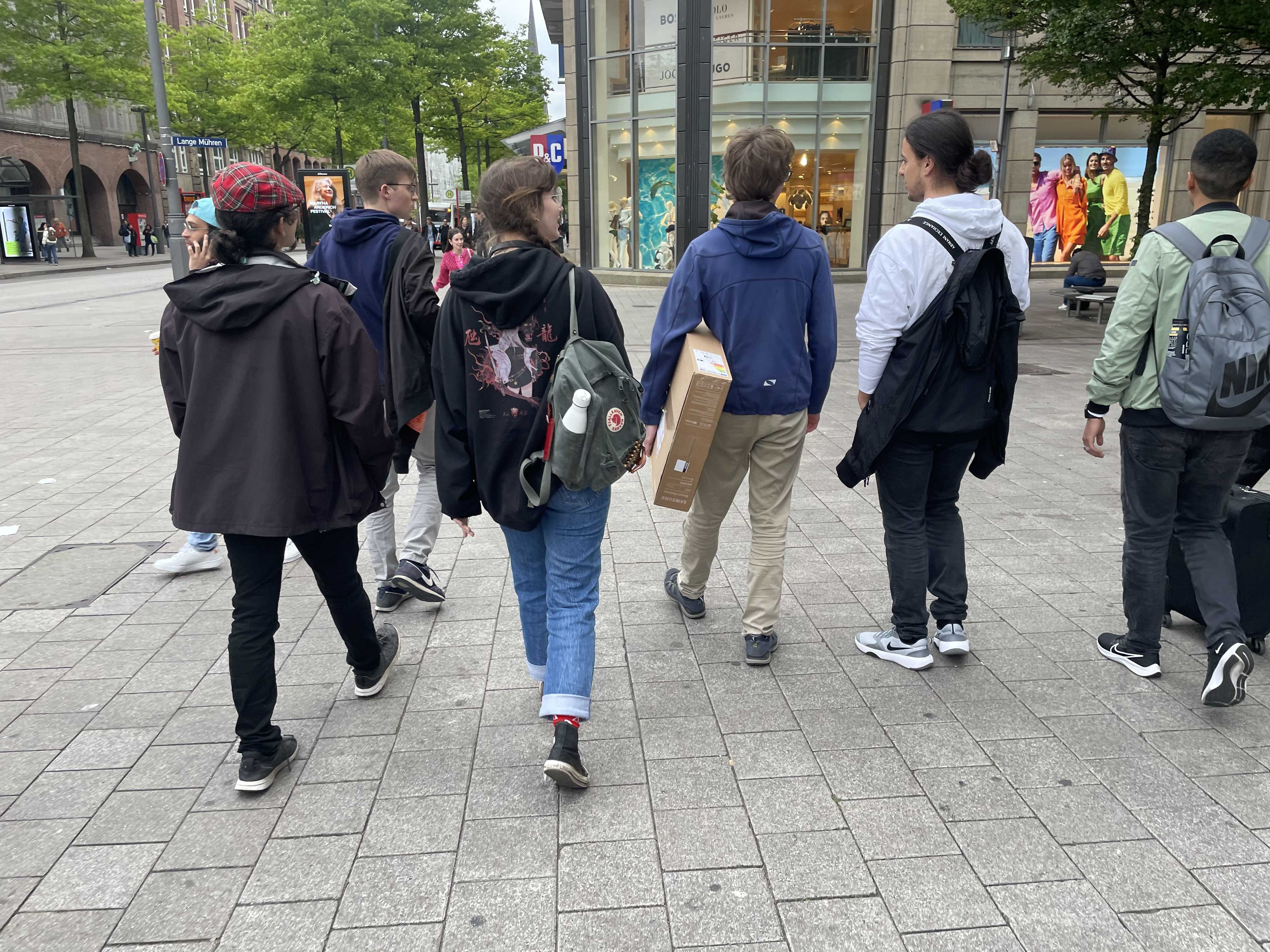 The next day we were busy setting up the cluster for the competition. This included plugging in all the power cables and infibands, setting up the network and making sure everyone could access the cluster. Once we finished and Piora was ready, we used the remaining time to run some final checks and make sure everything was running smoothly.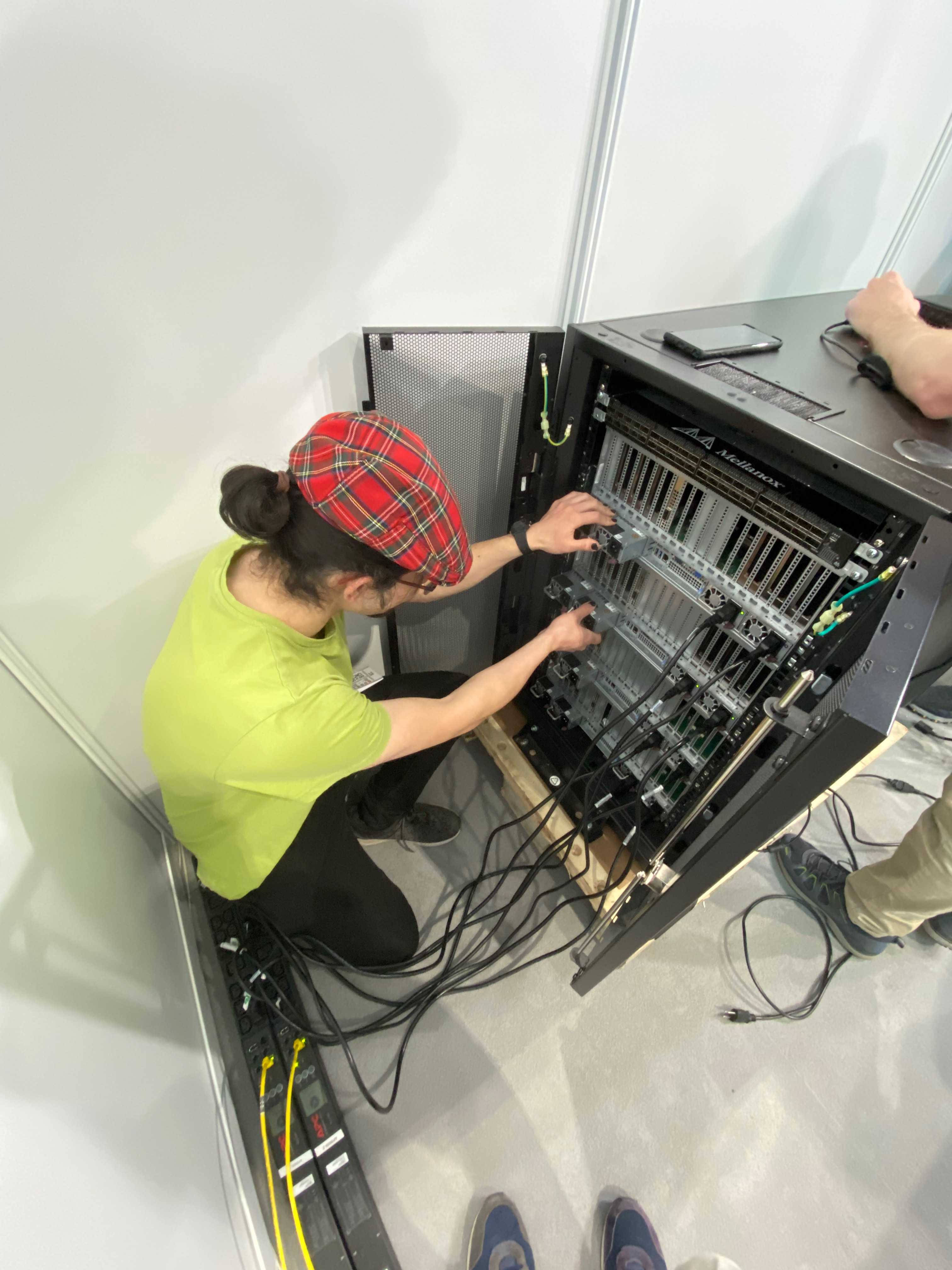 The first day of the competition was benchmarking day. The submission of the benchmarks also meant that from that point on, the cluster could no longer be powered down, or the hardware changed in any way. Using the new 6kW powerlimit, once HPL, HPCG and HPCC were handed in we took advantage of our relatively early submission time to explore the rest of the convention. We also got visited by our supervisor Professor Hoefler, who wished us good luck for the remainder of the competition.
On the second and third day, we worked on the three assigned applications as well as the mystery application - MILC. Our preparation from before the comptiton really paid off, as we didn't have much to do for the known applications and could thus focus on MILC. It also gave us the chance to speak to vendors and industry professionals, resulting in members winning raffles and draws.
During the competiton, we also go to interact with the other teams from around the world. Our similar interests resulted in a feeling of kinship, and many interteam friendships were formed. It was really fun to see people with completely different backgrounds and cultures share their enthusiasm.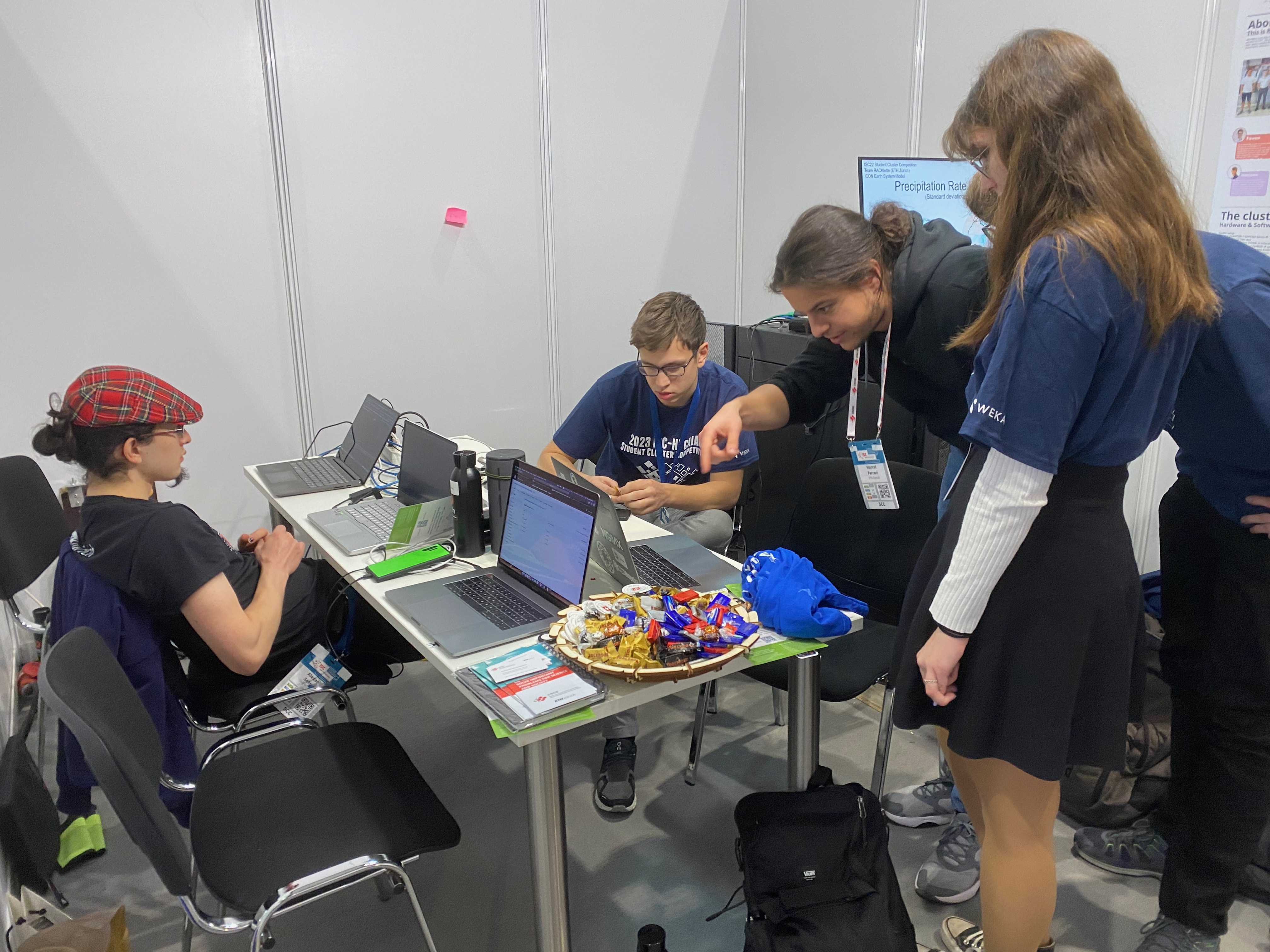 Our hard work ultimately paid off, as we won the Highest Linpack Award, setting a new record in the process. We came in 3rd overall, which was very gratifying as the entire team had put in a lot of effort prior to and during the competiton. It was an incredibly enriching experience for all, and we all made fond memories and learned a lot.