On a Quest for fast Computations
Team
RACKlette
We are a team of motivated students from ETH Zürich in Switzerland with various fields of interests around HPC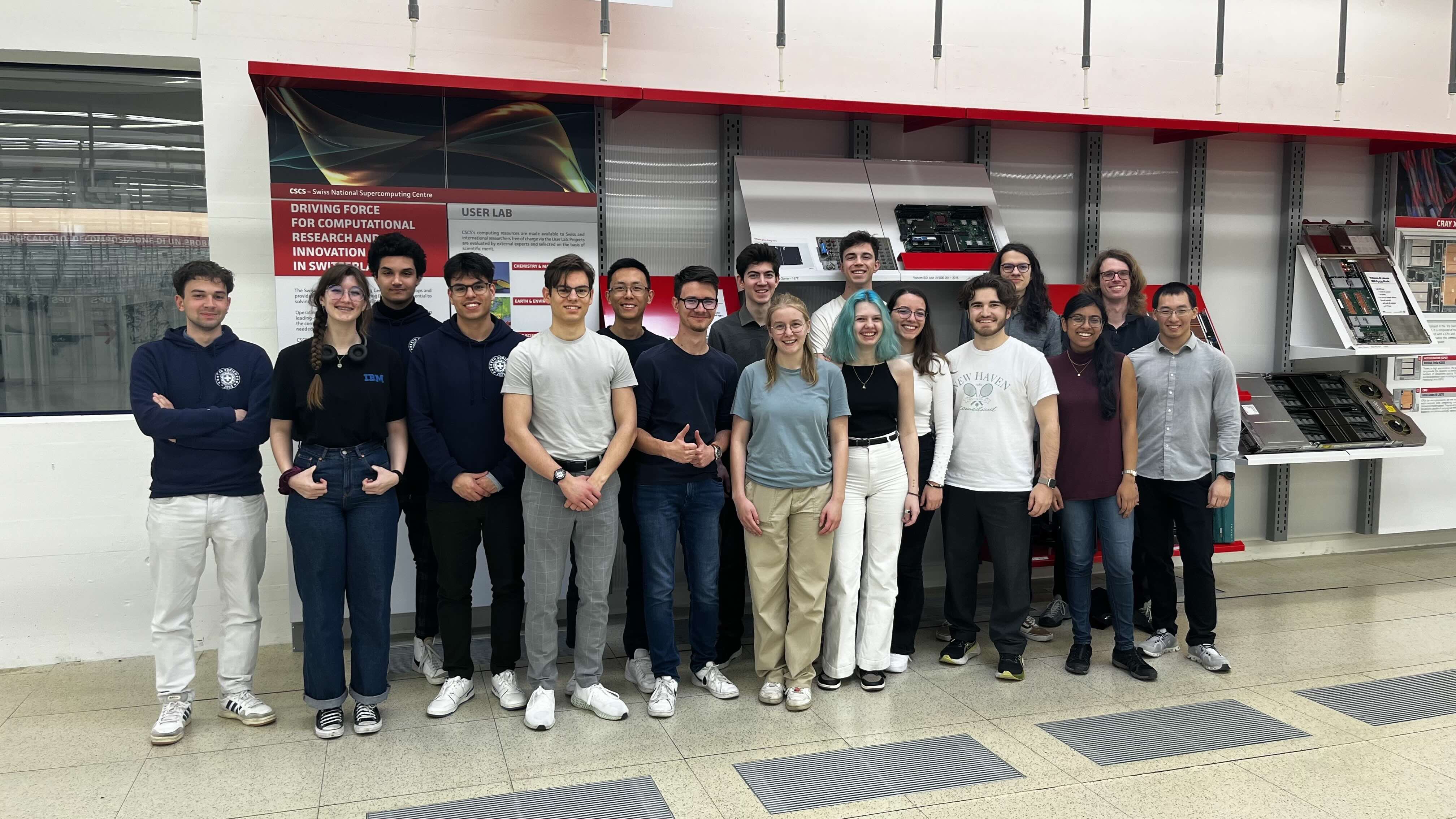 About Us
Together we work on optimizing and tuning computations on all the different levels down from the physical hardware up to algorithmic performance optimizations wherever possible.
Our team is composed out of a rich and diverse mix of interests in parallel programming, system administration and system's programming, algorithms and complexity analysis as well as processor and memory architecture. Our team is supervised by Prof. Torsten Hoefler. He made the project possible in the first place and supports us with his profound knowledge and resources in the field of HPC.
Visit our blog or team overview to learn more about us and our project. You are also welcome to reach out to us – we are happy to collaborate whenever possible.
This project wouldn't be possible without our sponsors — we are very grateful for their generous support.
Learn more about our sponsors
Motivation
Our project enables us to deepen our knowledge and get an opportunity to apply the concepts and theories learned in lectures.
We love the contact to real world applications of our theoretical knowledge. HPC offers us many possibilities in a diverse and challenging package. Visits to supercomputing facilities such as the CSCS in Lugano make this fascination a physical reality.
Further, HPC is about making things go fast. And like anybody else our team is driven by the will to go faster and we are willing to invest to become the fastest!
We would also like to thank our Sponsors for their great support, which keeps us going strong — want to get the raclette cheese melting on our cluster!